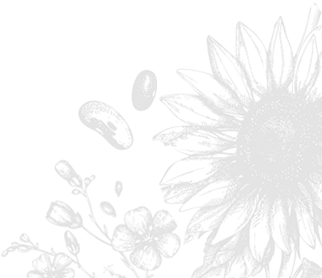 WESTERN cuisine
Avocado shrimp salad
Ingredients:
▪ 100g fresh shrimp
▪ 1 tomato
▪ 100g coconut flesh
▪ 50g avocado
▪ 50g cucumber
▪ 30g chopped shallots
▪ 30g cilantro
▪ 30g pickled cucumber

▪ 30g horn chili
▪ 30ml Olivoilà olive oil
▪ Salt
▪ Pepper
▪ Lemon juice
▪ 30g minced garlic
▪ 60ml mayonnaise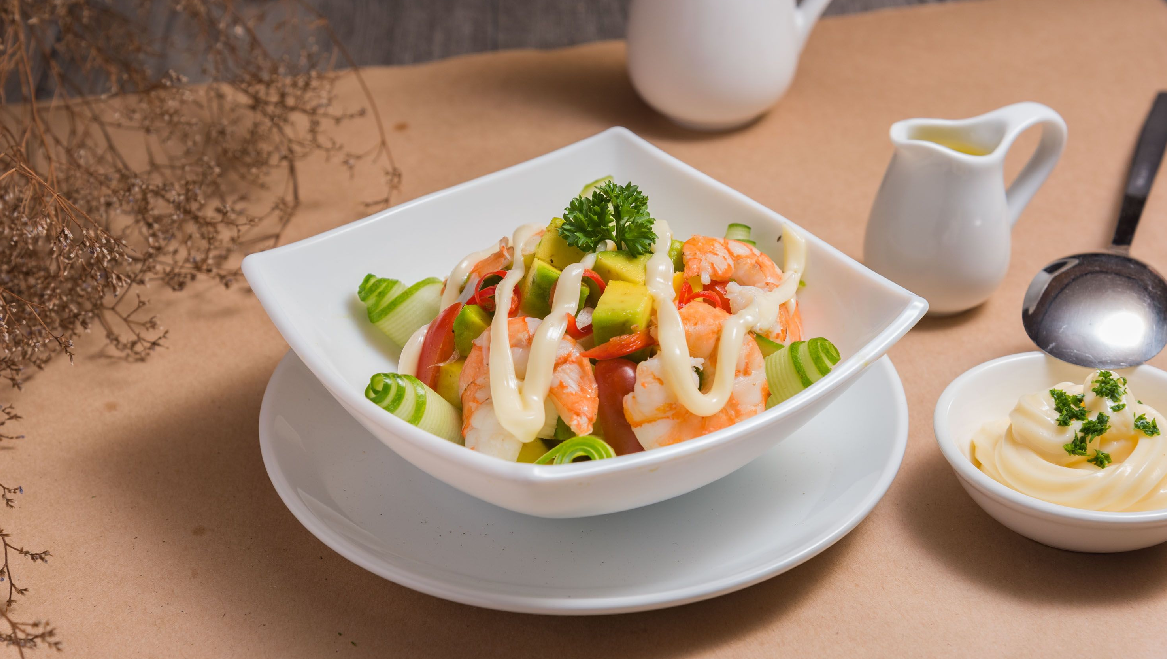 Instructions:
Step 1:
Steam the shrimp then peel and split in half. Wash and dice the tomato. Dice the flesh of the coconut, avocado, cucumber, and chili. Chop the pickled cucumber.
For the sauce: mix the lemon juice with a little salt, pepper, and Olivoilà olive oil.
Step 2:
Make the salad with all of the prepared vegetables and leave separate: mix the pickled cucumber with a little mayonnaise, salt, and pepper. Mix the tomatoe with finely chopped cilantro, horn chili, shallots, and a little of your lemon sauce.
Step 3:
pepper and leave to cool, then mix with mayonnaise. Marinate the shrimps with a pinch of salt, pepper and Olivoilà olive oil. Use a large plate with a flat bottom, add each of the mixed vegetables into layers of alternating colors with the shrimps on top.