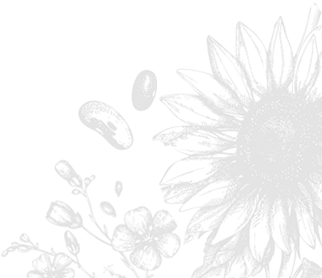 WESTERN cuisine
Rainbow salad
Ingredients:
▪  200g spinach
▪ 2 corn cobs
▪ 1 red bell pepper
▪ 2 tomatoes
▪ 340g tinned tuna in oil
▪ 1/2 an onion
▪ 1 avocado

▪ 1 egg
▪ 50ml Olivoilà Extra Virgin olive oil
▪ 2 tablespoons of lemon juice
▪ 3 tablespoons of sugar
▪ 1 crushed garlic clove
▪ Salt
▪ Pepper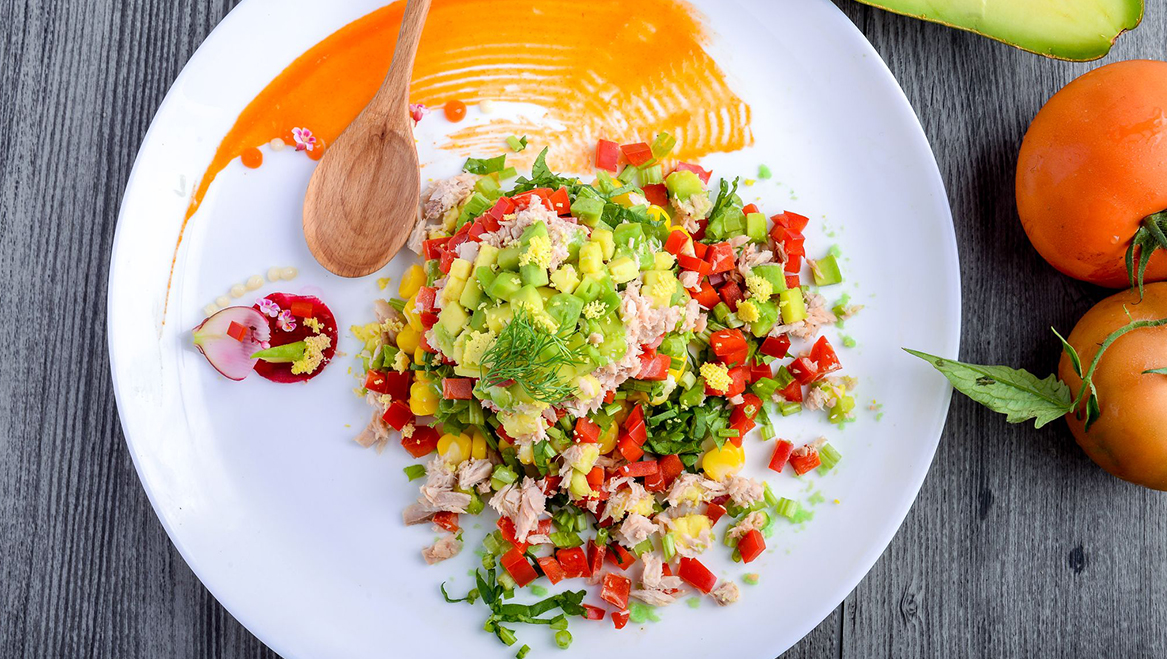 Instructions:
Step 1:
Wash and chop the spinach. Boil the corn cobs and remove corn kernels. Dice the bell pepper. Take the tuna out of the can and drain. Slice the butter and mash the boiled egg.
Step 2:
For the sauce: Add the Olivoilà Extra Virgin olive oil, lemon juice, sugar, and minced garlic with a pinch of salt and pepper, then mix well.
Step 3:
Divide the spinach into 4 portions and add to the plate as a first layer on a large plate. Add the sweetcorn as a second layer, then the mixture of chopped bell pepper and tomatoes on top. The fourth layer is the tuna missed with chopped onion and top the dish with the salad and mashed egg. Drizzle the sauce on the salad and mix well before serving.