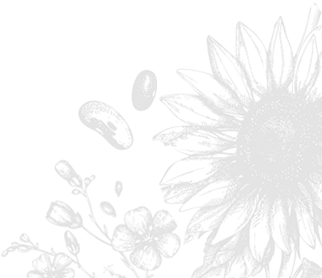 Japanese cuisine
Japanese pasta
Ingredients:
▪ 100g spaghetti
▪ 5 fresh shrimps
▪ 30g crab meat
▪ 1/4 of an avocado
▪ 1 tomato

▪ 1 perilla leaf
▪ 15ml Olivoilà Extra Virgin olive oil
▪ 1 tablespoon of mustard
▪ 75ml soy sauce
▪ 1 teaspoon of minced garlic
Instructions:
Step 1:
Mix the Olivoilà Extra Virgin olive oil, soy sauce, mustard, and minced garlic to make a sauce.
Step 2:
Boil and peel the shrimps, the boil the crab and use your hands to tear the meat into small pieces. Shred the perilla leaf, wash the tomato and dice into cubes, peel and dice the avocado. Mix the perilla leaf, tomatoes, and avocado with the freshly made sauce.
Step 3:
Boil a pot of water with some salt and put the spaghetti in to boil for 8-10 minutes, or follow the instructions on the product packaging. Remove from the water, drain, rinse through with cold water and let dry. Mix the pasta with the sauce and vegetables so everything is well coated. Pour the pasta on to a plate, put the crab and shrimp meat on top. Serve hot.