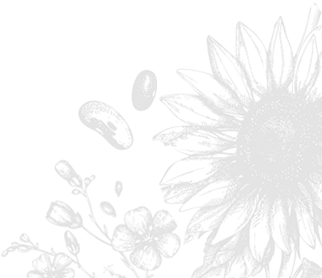 News
Simply works towards public health goals, offers Free Medical Health Checks
40 provinces, 431 programs, more than 100,000 participants are impressive figures that the Free Medical Health Checks event (FMHC) achieved in 2019.
During these events organized by Simply, more than 13,000 people were identified as being at risk of cardiovascular disease and 22,500 cases of high blood pressure were noted in the last year. Each case was advised to seek further assistance from their doctor to ensure they got the best medical care.
Since 2010, Simply has been hosting FMHC events as part of its annual social responsibility agenda. At the event all the attendees are given a detailed heart health check, including measuring their body mass index (BMI) and an instant electrocardiogram. From the results of these tests, doctors can tell whether there are warning signs of cardiovascular disease. Once detected, those at risk can be given sound advice on how to change their diet, lifestyle, and daily activities to reduce their potential for developing further issues.
Over the years, the results of the FMHC program have been striking. Those who visit the events not only get a deeper understanding of their own health, but can learn more about cardiovascular disease from experts. Everyone also receives a gift from Simply; a manual "For a Healthy Heart" and a bottle of Simply cooking oil.
2019 saw a step-change in the Free Medical Health Checks events, with an expansion in the size of the events and development of the program content. The stated aim of the nationwide events is to take care of the hearts of the Vietnamese people by offering education about cardiovascular health in general as well as their own personal situation. Everyone who attends walks away with valuable knowledge to help themselves and their families in terms of improving their diet, lifestyle, and exercise so the risk of getting heart disease reduces dramatically.
Mrs Huynh Thi Phuong said, "When I went to the FMHC I was given the chance to see if I had early signs of cardiovascular disease." She went to the event in Ha Tinh, where she learned about the importance of heart health, "If Simply hadn't brought the event to my area, I'd never have gone for a check-up at the local hospital. It's expensive to get hospital care and it's a long way to travel, but I understood how important it was after the event."
The 45-year-old found her experience so valuable that she hopes others in her community will be able to benefit in the same way she has. "I hope the event will come back to the area so more people in villages across the province get the chance to have a free medical heart check," she enthused.
The end of every event is filled with happy smiles and grateful handshakes. This is all the motivation Simply needs to continue their program of education and health checks to ensure the hearts of Vietnamese people stay joyful and healthy.
Kim Anh