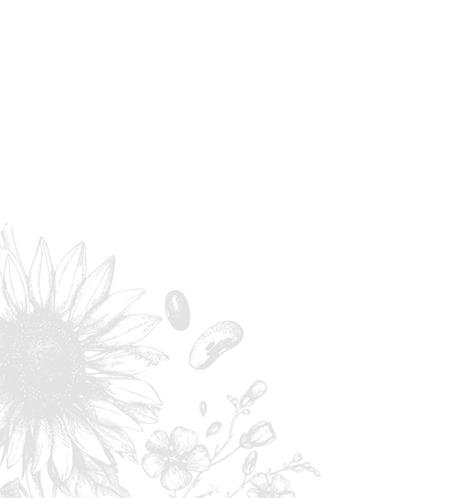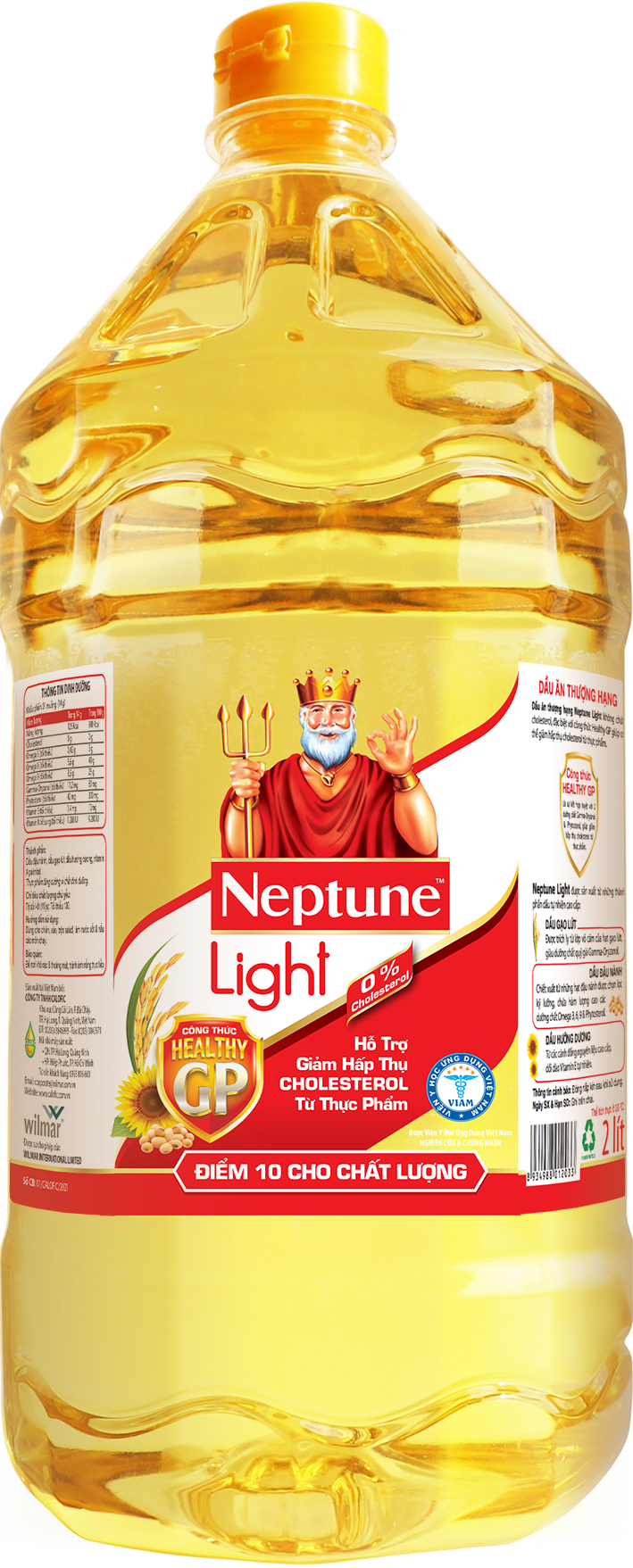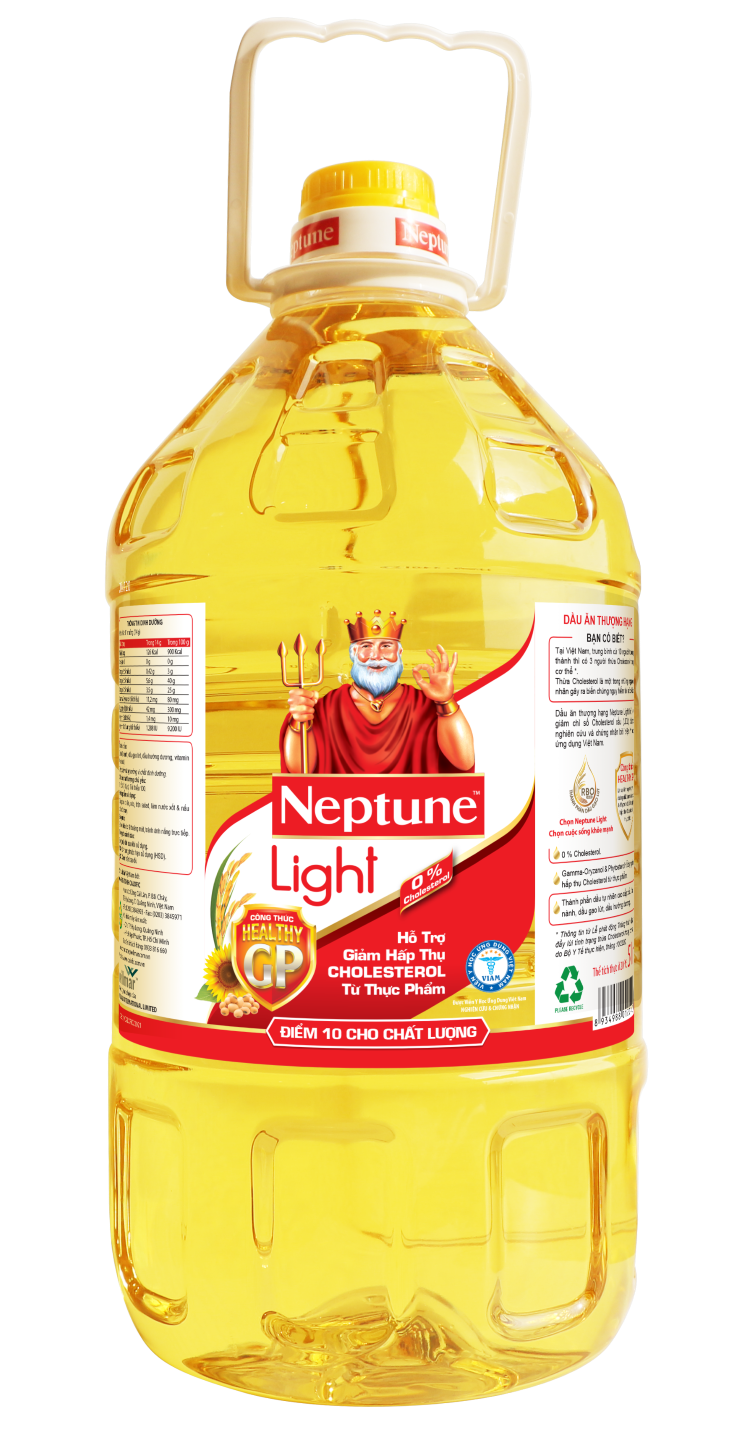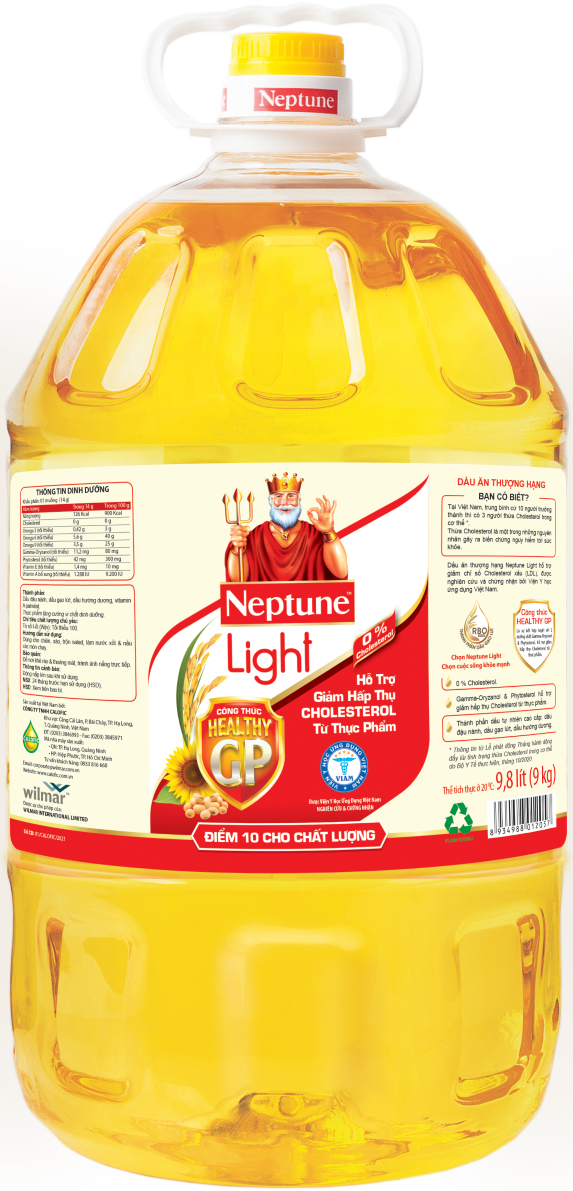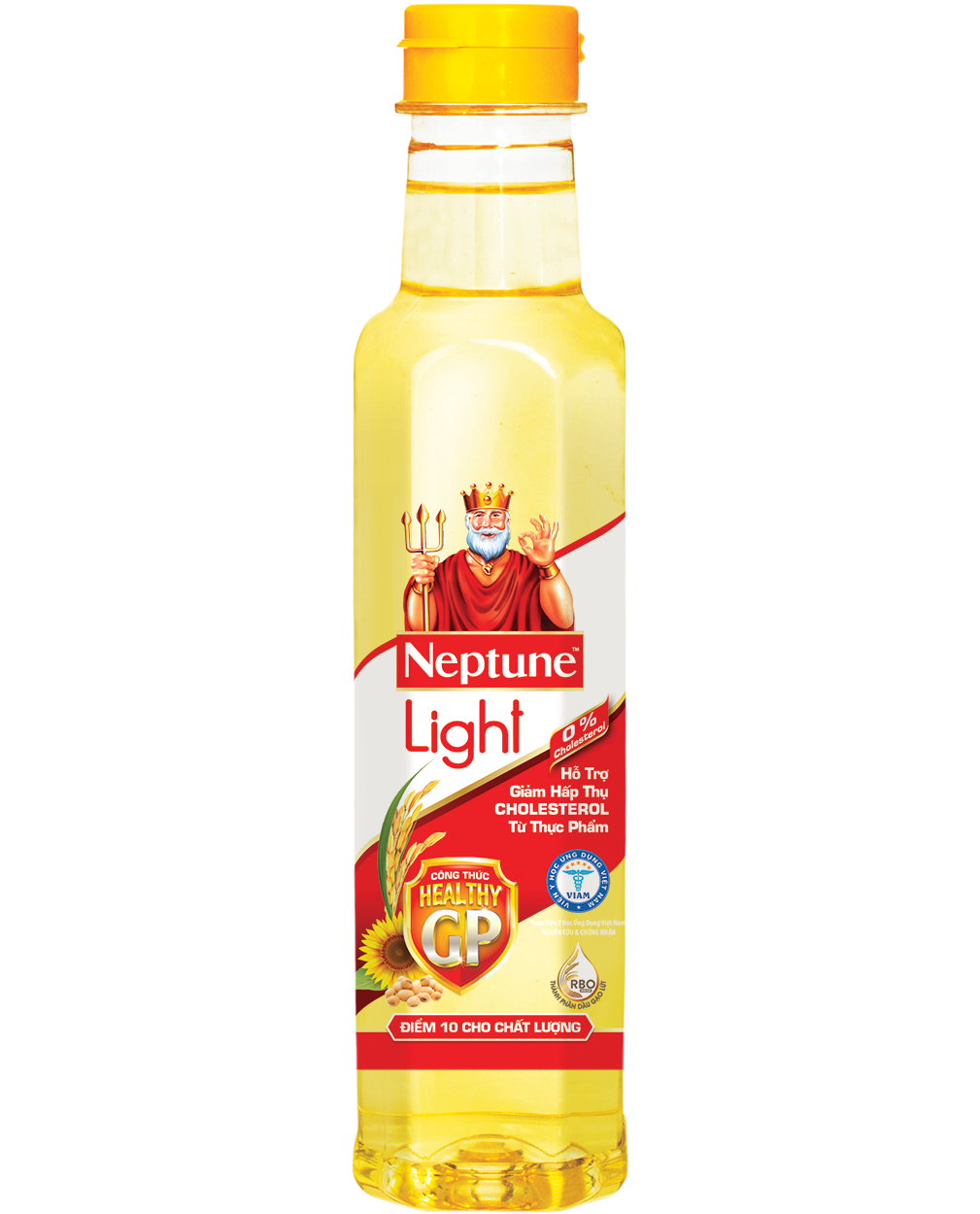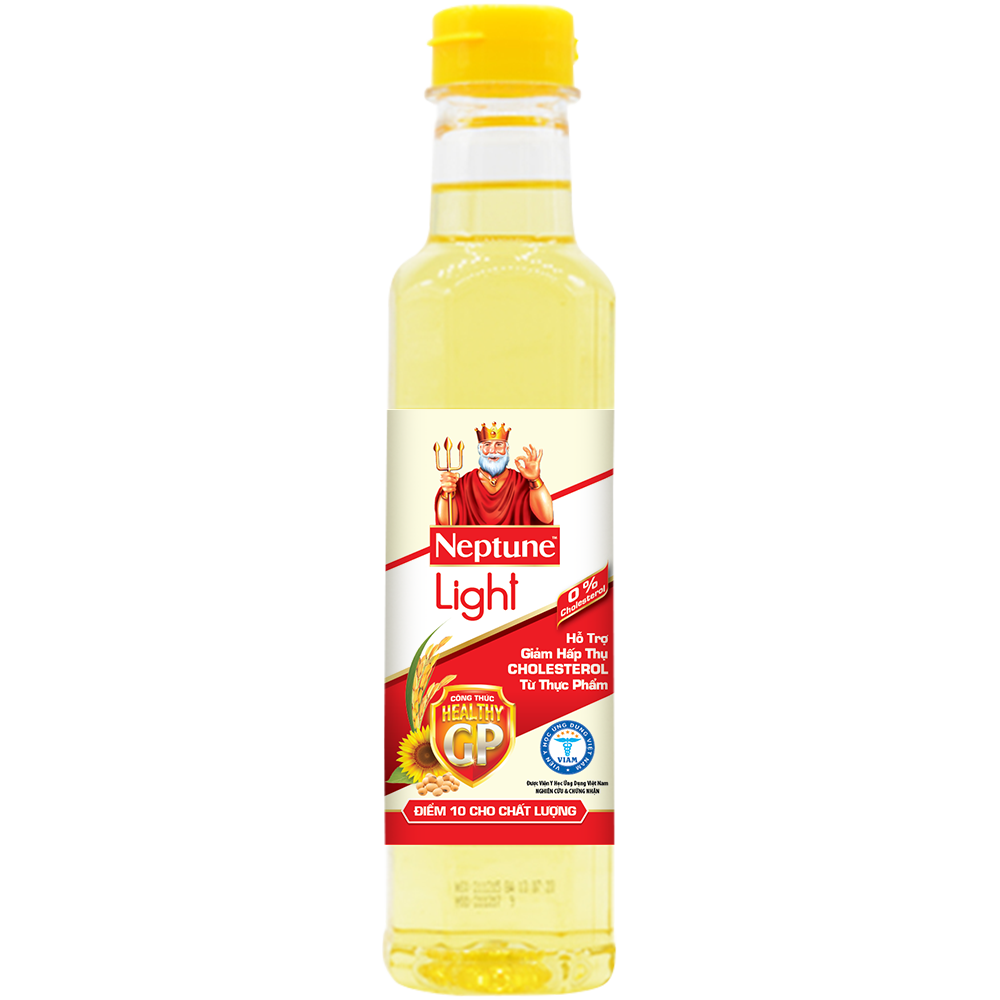 NEPTUNE LIGHT PREMIUM COOKING OIL
Neptune - 10 Points For Quality!
Having been established and evolving for twenty years, Neptune becomes a leading cooking oil brand which is familiar with generations of Vietnamese consumers. The slogan "10 points for quality" captures the commitment to always produce premium products that are healthy, nutritious, and bring delicious taste to Vietnamese families' daily meals, especially Neptune Light Premium cooking oil, the newest product of Neptune.
Salient Features:
Neptune Light Premium cooking oil is cholesterol-free and contains special Healthy GP formula - a great combination of two nutrients, Gamma-Oryzanol and Phytosterol, which help reducing cholesterol absorption from food.
Neptune Light is made from premium natural oils:

Soybean oil: rich in Omegas 3, 6, 9 & Phytosterols, good for your family's heart health.
Sunflower oil: with natural Vitamin E content is an excellent source of energy.
Rice bran oil: with a rich source of antioxidants, especially Gamma-Oryzanol, is one of the healthiest & most premium oils in the world.